Work-Life Balance Catalyst
AN ACCELERATED 5-SESSION PROGRAM TO SET A STRONG FOUNDATION AS THE ARCHITECT THAT CREATES A FULFILLING PERSONAL AND PROFESSIONAL LIFE.
level up in your personal life, get promoted, and make a big impact in the world - the type you can only create once you change the path you're on.
this program is for you if...
You have a job you worked very hard for
You want to raise the bar and get ahead
hey there, friend!
Meet Carina
FOUNDER, PONDERLILY
Carina Lawson is an MBA-backed founder to Ponderlily Paper & Planners, Business Efficiency Consultant, Certified Habit and High Performance Coach™. She supports clients in making empowered decisions with their time to live full out, even when life gets full.
She has been featured on BBC Radio, contributed to Stylist magazine, and served as a panelist at Enterprise Nation UK. You can learn more about Carina on her website www.ponderlily.com or connect with Carina on Instagram @weareponderlily.
Ready to work with me?
BOOK NOW
Here's what you get with your 5-session program: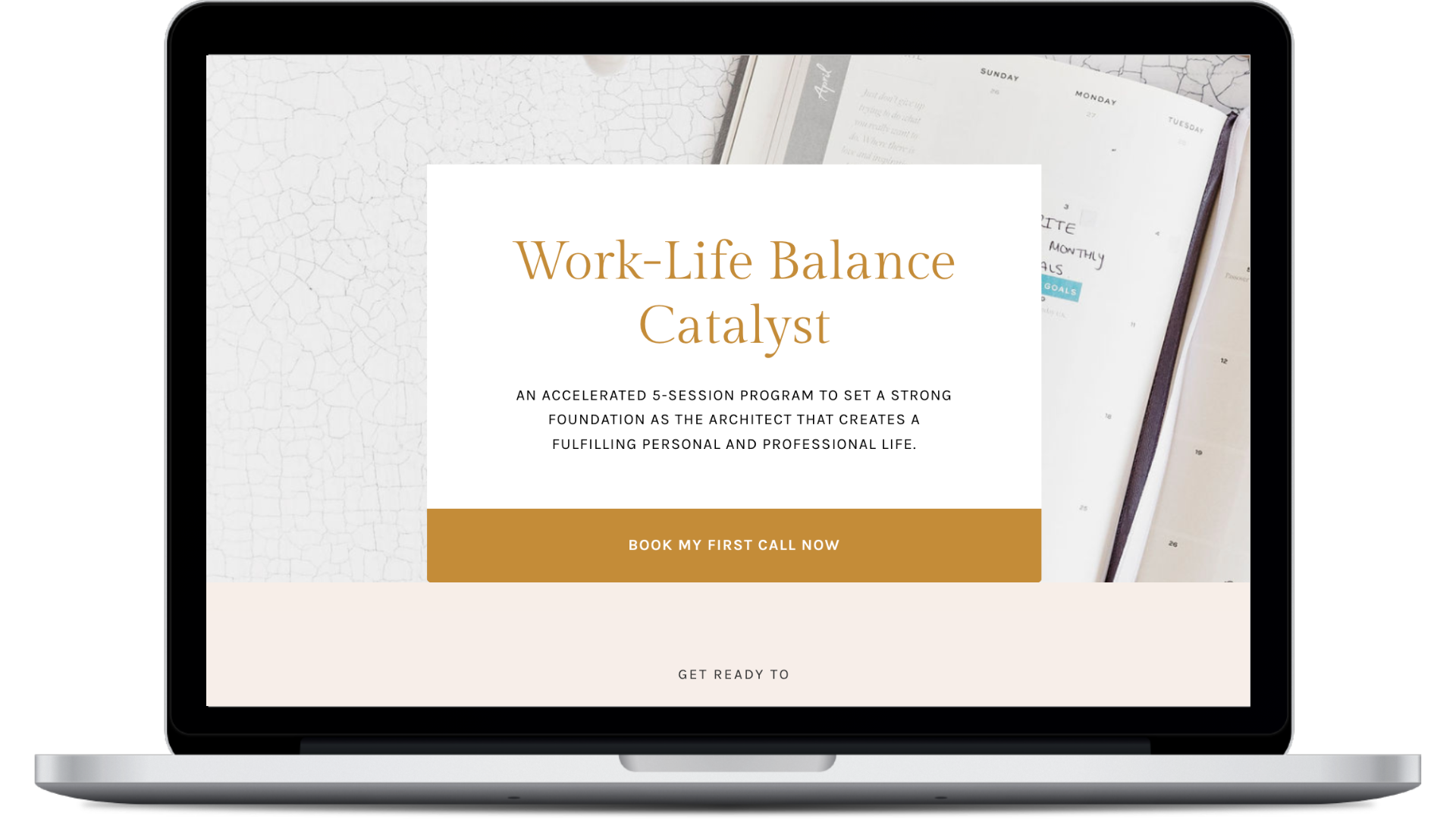 Work-Life Balance Catalyst
THE PROGRAM TO CREATE A FULFILLING PERSONAL AND PROFESSIONAL LIFE
In this accelerated 5-session program, you get tailored-to-you, private 1:1 coaching, that supports you in setting a strong foundation as the architect that creates a fulfilling personal and professional life.
Following Carina I've learned about using the time I have to start a business, learn more about productivity techniques, how to organize my personal life around my business.
You get 5-sessions of personally tailored support for
ONLY

$750
Or 3 payments of $275 (monthly).
What are you waiting for?
Because here's the deal, Friend: you already know how to get things done. It's part of what has brought you the success you enjoy in life and work. You can keep up with the best of them, and you do.
But sometimes—it comes at a cost.
Because work isn't just about checking off a massive to-do list or leaping from one milestone to the next.
It's also about…making an impact, engaging with your greater purpose, and feeling proud of how you show up and deliver.
I'M READY! BOOK MY FIRST CALL NOW!