Gratitude as a Business Planning Practice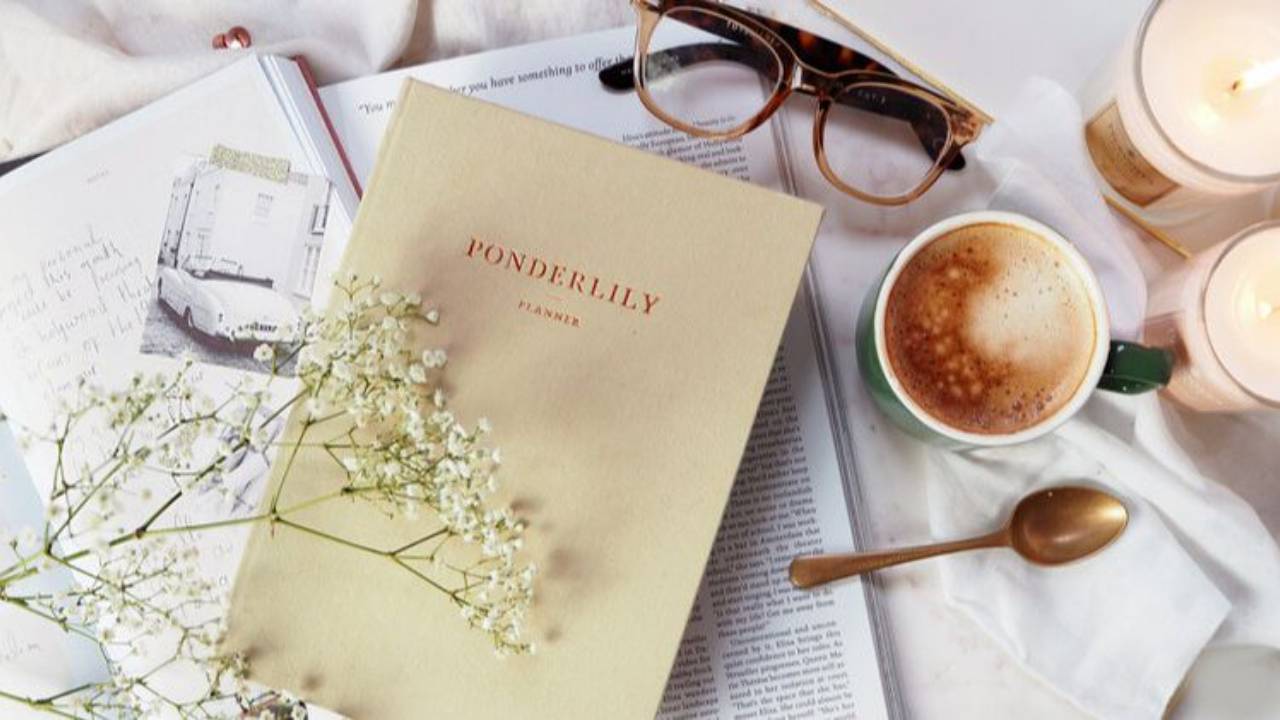 Entering the Thanksgiving season in the U.S., and the winter holidays around the world, I always feel that this season is a time of giving and gratitude. But as a busy business owner, mom, employee, and all the other titles I wear, "practicing gratitude" can feel a bit superfluous.
There are things to get done, deadlines to meet, and businesses and families to run… right? I definitely have thought so in the past, and it has taken years to change my approach to gratitude, especially in a high productivity environment.
But what I've learned over that time is pretty simple: Stopping to practice gratitude can actually make more work more enjoyable, more efficient, and more impactful.
Why gratitude matters in business.
I've spoken a lot about gratitude in everyday life — I even have a daily gratitude practice built into the planners I've designed over at Ponderlily®. But as a professional woman or even a business owner, gratitude can become a lot more complicated.
Sure, we are grateful for the clients we currently have, but we know we'll need more to keep things running. Yes, we are absolutely grateful to have a flexible schedule so we can pick the kids up from activities, but we'd also love more uninterrupted time to simply work. And yes, we are beyond grateful for the support of our family and friends as we move toward our goals, but we want to spend more time with them!
This is where (I think) most women business owners get misdirected with their gratitude practice. Because it always feels like we're addressing only one side of the coin. This is where I think it's important to recognize what gratitude actually is, and how we can use it in our lives and businesses.
What is gratitude… really?
According to gratitude expert Robert Emmons, gratitude is an affirmation of goodness. It's recognizing that there is good in the world and that often, that goodness exists outside of ourselves. Gratitude is an emotion that we can feel and express. It means noticing, bringing an awareness to all of the good things there are, how you have received and benefited from those good things, as well as recognizing that this goodness is a gift that you didn't create yourself. Like the trees. The mountains. A neighbor mowing your lawn without asking. A friendly smile. Some sunshine on your skin after months of overcast skies.
Being grateful for things as they are now, and for how they are playing out in your life… that's what gratitude actually is. In our business, this may look like being grateful that our customers' packages arrived on time, or that your employee managed to address an issue with you needing to get involved. Maybe it's booking another client or letting one go. It's looking at what's happening now that you can recognize as something good that's happened.
Can gratitude transform your business?
You've probably heard that gratitude can improve your mental and physical health, so I won't repeat all of that information. (Although, there are multiple studies about gratitude's efficacy, if you care to research.)
When it comes to your business health, gratitude has yet again been proven to be beneficial. For one, gratitude inspires prosocial behavior — that is, behavior intended to benefit other people. When you are grateful for your customers or clients, they are more likely to reciprocate by continuing to work with you. Employees who know you're grateful for them are willing to pitch in and help more.
Gratitude can also help with mental clarity and energy, which can help you be more productive and effective with your task list. It can also reduce friction and frustration when problems do arise, allowing you to reset and move on faster. Most of all, gratitude can help you see the good that is already happening all around you, allowing you to stay motivated and positive as you grow your business. Even in hard seasons, gratitude can shift our perspectives and help us see the light at the end of the tunnel.
Want to embrace a gratitude practice in your business?
It's simple. Write down 2-3 things you're grateful for right now — whether it's on your digital weekly planner or in your journal. Then do it again tomorrow. And the next day. And the day after that. I think you get the idea.